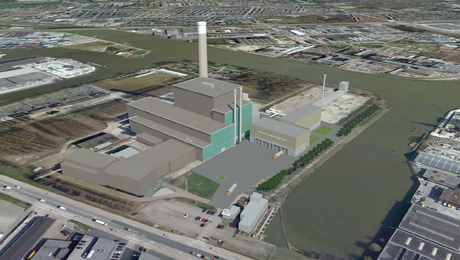 18 Nov

Eneco
BMC does full project management of the engineering and construction of a new Biomass Installation in Utrecht, The Netherlands. 
The Installation will be built in 2017 at the existing Eneco location on the Lage Weide industrial estate. 
This will be ready by the end of 2018 and will provide sustainable heat to customers in Utrecht and Nieuwegein at the start of 2019.

The permit has been applied for and has a BWI of 60MWth. 
However, the realization of the BWI takes place in two phases of 30MWth each. 
The realization of phase 2 is not yet planned at this moment. 
When determining the location on the site, it was decided to make the distance to the city side as large as possible. 
As a result, the BWI is closer to the A2. This also makes the supply route of the biomass as short as possible.